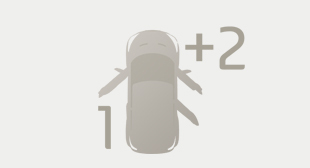 Two influences. One car
Here's a new idea: combine the style of a coupe with the functionality of a hatchback. The result? Veloster. A crossover utility vehicle with a unique, innovative presence, it's where dynamics meets practicality.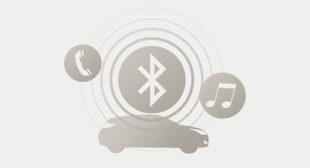 Connected
Staying connected matters. Technological devices are at the centre of our lives. There is no reason why you should be without your music and phone calls while on the road.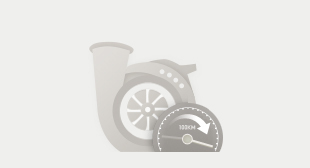 Turbocharged
Unique three-door design has a power all of its own. Now, that award-winning style is matched with a new 186 hp, twin-scroll, turbocharged engine. The 33% increase in horsepower is impressive, but there's much more to the story.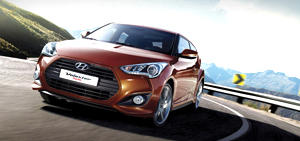 EXTERIOR
First impressions? Sleek, tough and sporty. With a wide, low stance, the Veloster Turbo flaunts dynamic character lines that flow throughout the car in every direction.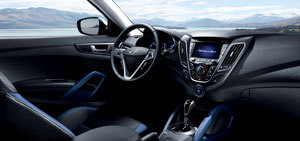 INTERIOR
The powerful and robust exterior design continues inside. From the purposeful centre fascia to the metallic-painted details around the centre console, door handles, air vents and gear stick, not forgetting the sporty seats: they all add to the vehicle's style.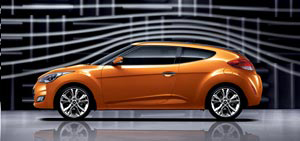 PERFORMANCE
Shifting the standard 6-speed manual is a blast. Veloster also offers an available 6-speed EcoShift® Dual Clutch Transmission (DCT) with paddle shifters while the Veloster Turbo has the option of a 7-speed Dual Clutch Transmission (DCT).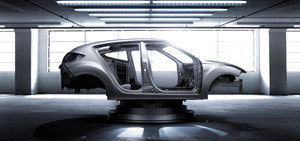 SAFETY
The Veloster Turbo's active safety measures aim to keep you in control at all times. Technologies are active when moving, when stationary, when parked on a slope and when travelling over poor road surfaces.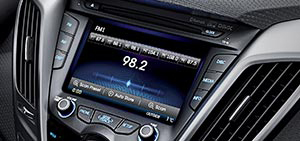 CONVENIENCE
Switches and controls to access the Veloster Turbo's convenient multimedia functions are within easy reach on the centre console. A large, 7" LCD screen displays all of the information you need. And with a USB connection, plugging in external devices is easy.
Stylish asymetrical design
One door on the driver's side, two on the passenger's side. The perfect blend of individuality and practicality.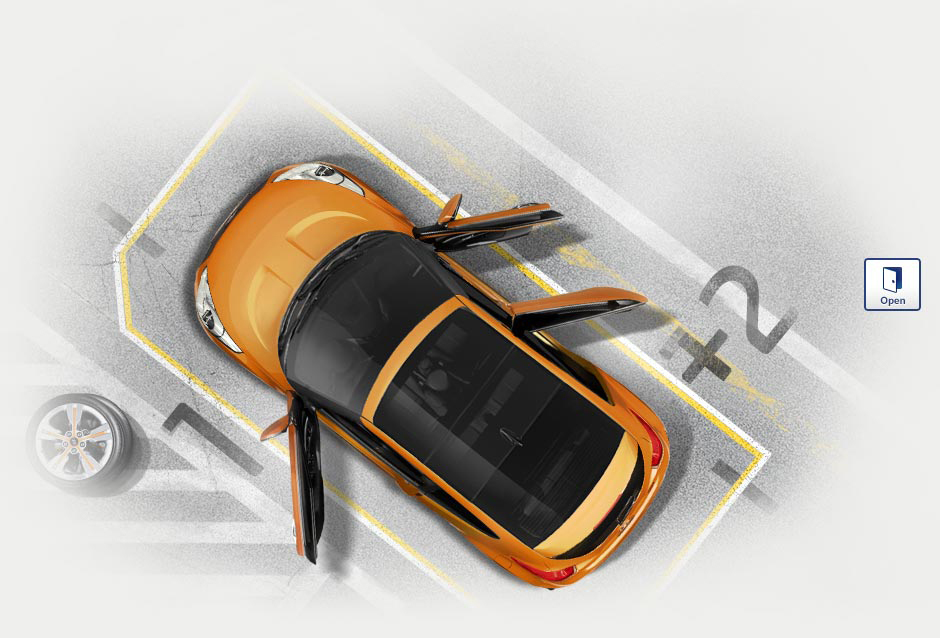 Panoramic sunroof that lets in nature
A panoramic sunroof perfectly suits the energetic, active lifestyle of Veloster Turbo drivers, letting in plenty of light and fresh air.
A punchy coupe that pulls off a sporty profile
A short front overhang connects with a front-to-back sloping roof.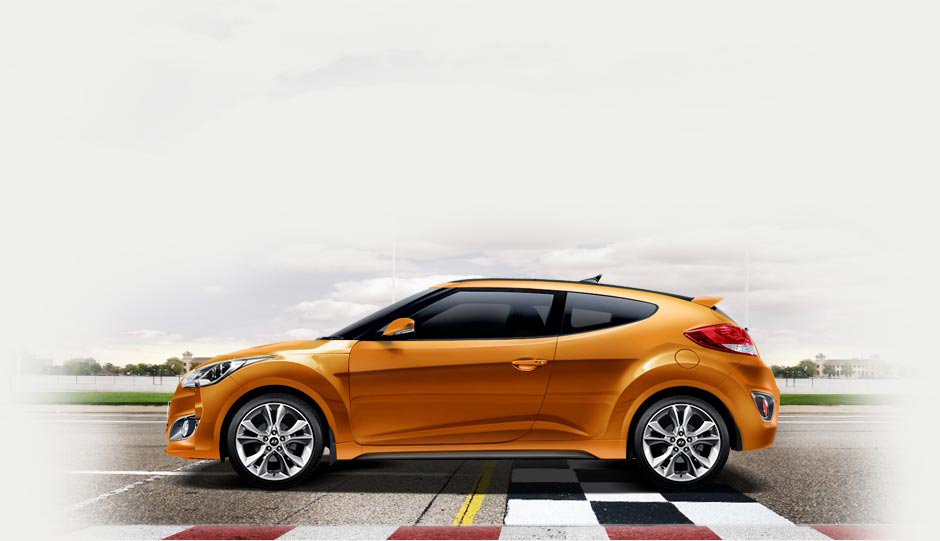 18" alloy wheels
18" alloy wheels featuring chrome inserts are complemented by special low-profile tyres, for the best possible performance..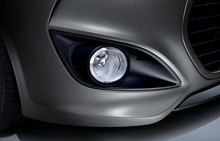 Fog lamps
Set low on the bumper, Veloster Turbo's fog lamps are sporty and stylish.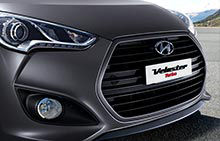 Radiator grille
The distinctive Hyundai hexagonal-shaped radiator grille presents a confident, bold, dynamic face to the world.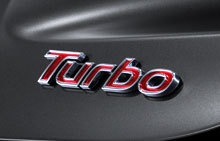 Turbo emblem
Let no one mistake the car you're driving. The 'Turbo' emblem takes pride of place at the rear.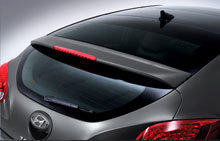 Rear spoiler and wiper blade
A rear spoiler improves fuel efficiency and driving stability, while a flat blade rear wiper blends harmoniously.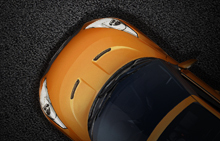 Bonnet character lines
The bonnet features symmetrical air vents, adding to Veloster Turbo's sportiness.
The heart of it all, where sporty meets action
The driver's seat is a dynamic space, decked out with high-tech and stylish components.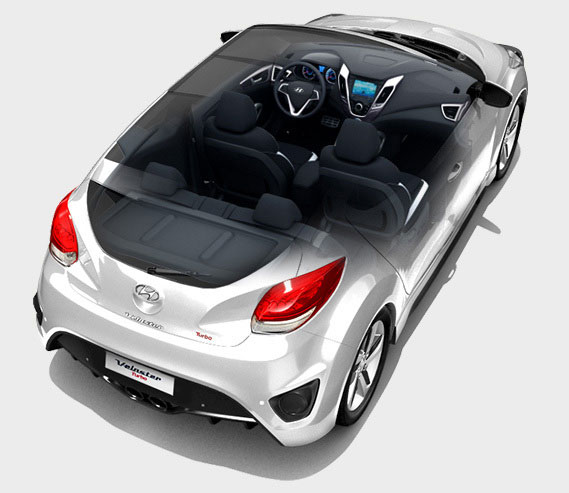 Sporty and dynamic, for the promise of the road
Swooping and curving to suggest a powerful sense of motion and freedom, the interior of the Veloster Turbo takes its inspiration from a different kind of machine, one immersed in the thrill of the open road: the motorbike.
Sporty and assertive, the robust design is completed by high-tech, stylishly designed elements, touched with high-gloss black.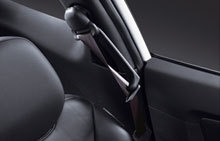 Seat belt extension guide
A seat belt extension guide for the driver's seat puts the belt in the optimum position for comfort and convenience.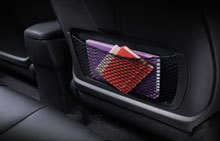 Seat back pocket
A pocket on the back of the passenger seat provides passengers with an ideal place to keep things such as magazines and maps.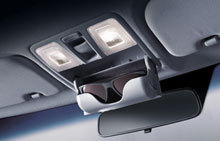 Overhead console
In the ceiling between the two front seats, a sunglasses case is positioned where it's most convenient.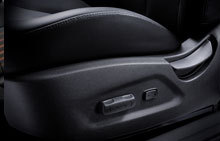 4-way power seat
A push of a button is all you need to get your seating position just right. Adjust forward and back and the cushion height as well. Power lumbar support gives your back excellent support.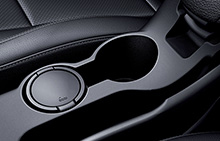 Cup holders and storage space
Cup holders are located on the centre console and between the rear seats, providing occupants with a convenient place to keep their drinks.
Seat warmers
Seat warmers in the driver's and passenger seats provide warmth and comfort during cold driving conditions.
1.6 TURBO 201 HP 7 FWD AUTOMATIC
ENGINE
1591cc

Cylinders: 4

Max Power: (Ps/d.dk) 201/6000

Engine Type: DOHC 16V D-CVVT (TURBO)
Safety all round
The Veloster is fitted with a wealth of features to keep you and your passengers protected.
Lane departure warning system (LDWS)

A camera mounted at the top of the windshield on SE models and above monitors

lane markings and alerts the driver if the vehicle departs from the lane without signaling.

Front Collision Warning System (FCWS)

The multi-function camera monitors the distance between your car and the vehicle in
front. It provides visual and audible alerts if the risk of collision is detected.*

Tyre pressure monitoring system (TPMS)

TPMS monitors the pressure in all four tyres and alerts you
when pressure too low is detected.

Hill-start assist control (HAC)

This system detects steep slopes and initiates the brake automatically to prevent hazardous
rolling backward, especially when restarting the car after a stop in the middle of a slope.

Static cornering lights

Static cornering lights on Premium Nav and Premium SE Nav models enhance visibilitywhen cornering.
By projecting more light on the road ahead, this enables thedriver to spot obstacles and pedestrians more easily.
LDWS
FCWS
TPMS
HAC
SBL
SON
Electronic stability control (ESC) and Vehicle stability management (VSM) To ensure optimal braking performance, ESC automatically distributes optimum brake force to each wheel based on engine torque and driving circumstances. VSM enables the vehicle to maintain maximized stability and safety when driving in potential skidding situations.
Anti-lock brake system (ABS) ABS prevents skidding and wheel lock-up on slippery surfaces or during
sudden braking situations all the while allowing you to retain steering control.
6-airbag system Every New i10 offers peace of mind with six airbags that are deployed on impact to protect all occupants.
Price / Specifications
1.6 TURBO 201 HP 7 FWD AUTOMATIC
ENGINE
1591cc

Cylinders: 4

Max Power: (Ps/d.dk) 201/6000

Engine Type: DOHC 16V D-CVVT (TURBO)
CONSUMPTION
In-city: 8,7 LT/100km

Out-of-city: 6,2 LT/100km

Mixed: 7,6 LT/100km

SPECIFICATIONS
ABS + ESP + EBD + BAS + TCS + VSM

YOKUŞ KALKIŞ DESTEĞİ

IMMOBILIZER

LASTİK BASINÇ GÖSTERGESİ

SÜRÜCÜ ve ÖN YOLCU HAVA YASTIĞI

YAN ve PERDE HAVA YASTIKLARI

STOP & START SİSTEMİ

GERİ GÖRÜŞ KAMERASI ve PARK SENSÖRÜ

SUNROOF

ISITMALI DERİ KOLTUKLAR

EŞLİK ETME ve KARŞILAMA FONKSİYONLU FARLAR

PROJEKSİYON TİP FARLAR

ELEKTRİK DESTEKLİ DİREKSYON